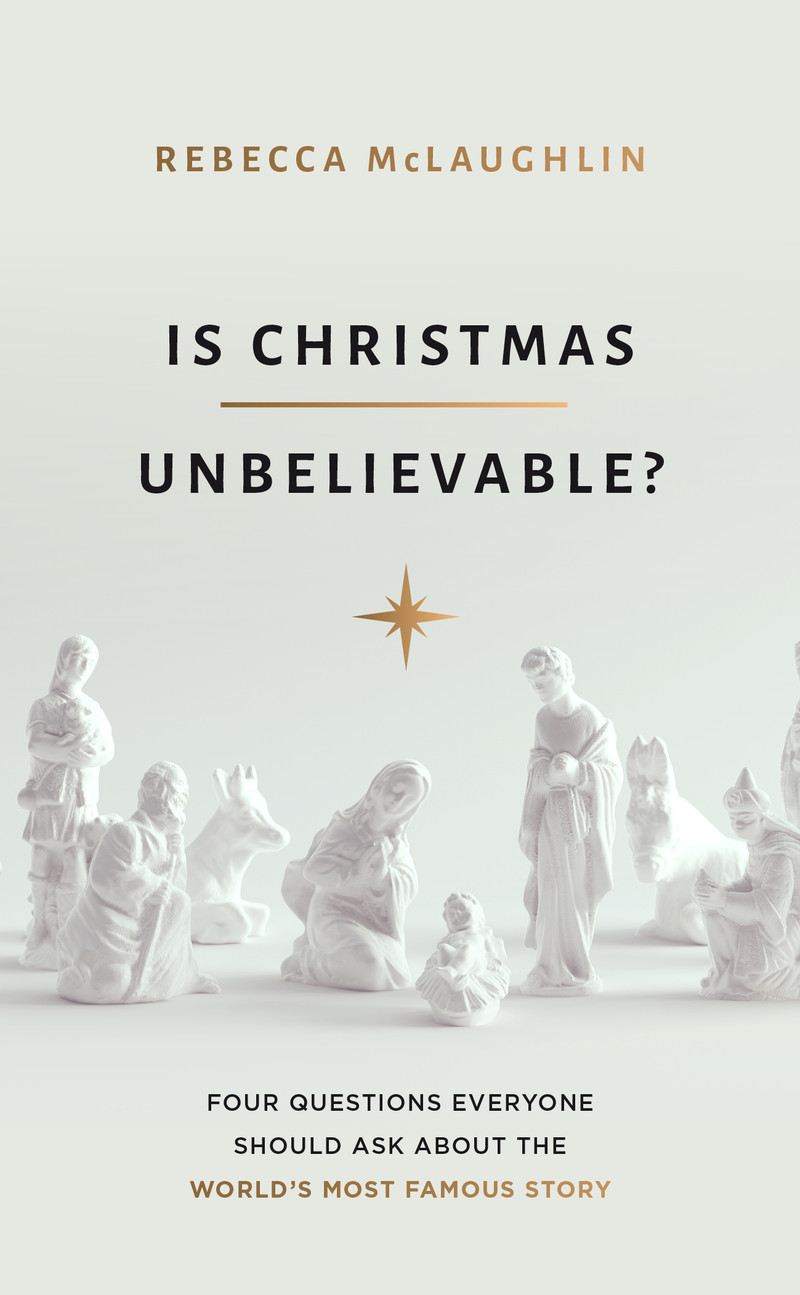 Different books very much do different things, and Rebecca McLaughlin's new book simply seeks to answer whether or not the Christmas story is truly believable. She doesn't try to respond to every question, nor dispel every argument against the Christian faith. What this little book does excellently, however, is suggest that maybe the Christmas story really is credible after all. And if it is, then it really might just matter.
McLaughlin's short book looks at three big question marks that surround the Christmas story. Chapter One considers the evidence that Jesus was a real person, Chapter Two examines the Gospel accounts to see if they stand up to historical criticism, and Chapter Three asks whether science has simply explained away the miracles these Gospels describe. All this builds to Chapter Four: Why Does it Matter?
This final chapter draws the threads of this short book together, and confronts the reader with the Light of the World who came down at Christmas. In her introduction, McLaughlin asks: is it really possible, for sensible grown ups who know that Santa is a children's story, to believe in "the infant Son of God cradled in a manger and born to save the world?" (8.) The first three chapters answer an emphatic yes, it is certainly possible. The final chapter answers that not only is it possible, but it is good. The gospel is clearly explained to the reader, our need exposed, the desperation of our sin is dwelt on. But then the loving goodness of our God is laid out, and McLaughlin points the reader to the hope they can find in Christ alone. "I don't know if you feel deeply known and loved today. Jesus is the one person who knows you completely: all your thoughts, your fears, your sins, your shame. And he loves you so much he gave his life for you." (58-59.) The wonders of the Christmas story point us back to the baby in the manger at the heart of it, and this book is helpful in so clearly stating the importance of this miraculous birth.
This short evangelistic book would make a great Christmas giveaway, and if you or your church are looking for a short, readable gift for visitors this Christmas, this would be well worth considering. McLaughlin lays out the Gospel clearly and provides a credible case for investigating Jesus further for yourself. The book is brilliantly written (though if you aren't a Doctor Who or Harry Potter fan you'll have to forgive the multiple references), and a range of illustrations and case studies back up Mclaughlin's argument well. The wonderful thing about the incredible Christmas story is that it really is believable, and this book encourages the reader that they can not only trust the historical record of Jesus Christ, but put their trust in him themselves.